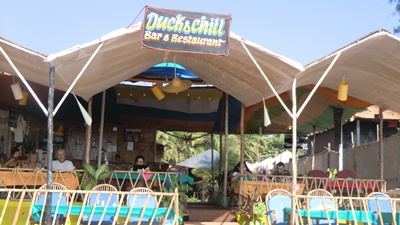 La cocina Goa es una mezcla entre cocina portuguesa y local. Muchos platos, tales como los camarones y pejerreyes al ajo tienen un sabor portugués. La cocina se especializa en productos marinos. Los pejerreyes (Vison or Visvan) son de las delicatessen más comunes. Otros incluyen japuta, tiburón, atún y jurel. Los moluscos y otros son también populares, tales como cangrejos, camarones, langostas y mejillones.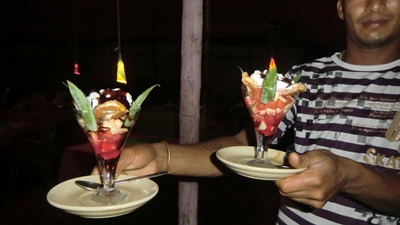 Goan cuisine is a mix of Portuguese and local flavours. Many dishes, such as prawn and balchao kingfish in garlic have a Portuguese taste.

The cuisine focuses on fish and seafood. Kingfish (Vison or Visvan) is the most common delicacy, others include pomfret, shark, tuna and mackerel. Shellfish is also popular, especially crabs, shrimps, king prawns, lobster and mussels.